The Main Theatre
The Main Theatre has seating for 587 people, but can facilitate up to 651 people, by putting in two additional rows of chairs up at the front of the stage, at the hirers cost. Included are the EV XLC line array and QXR subs as a part of the sound system, and a basic stage lighting system, a stage area and the associated rigging and royal red front curtain.
The design of the theatre is such that while it can host a reasonable size audience, there is never less of a sense of intimate proximity with the performers or speakers. The acoustics are such that whether you have a large performance such as an orchestra, or a solo acoustic set, there is no loss of quality or volume of sound.
This is a somewhat smaller theatre with 107 comfortable seats and also includes a sound system and basic lighting. It is ideal for smaller acoustic sets, seminars, or teaching sessions.
The Mercury Dome is ideal for after events functions for promoters, entertainers, and is an equipped mirrored studio.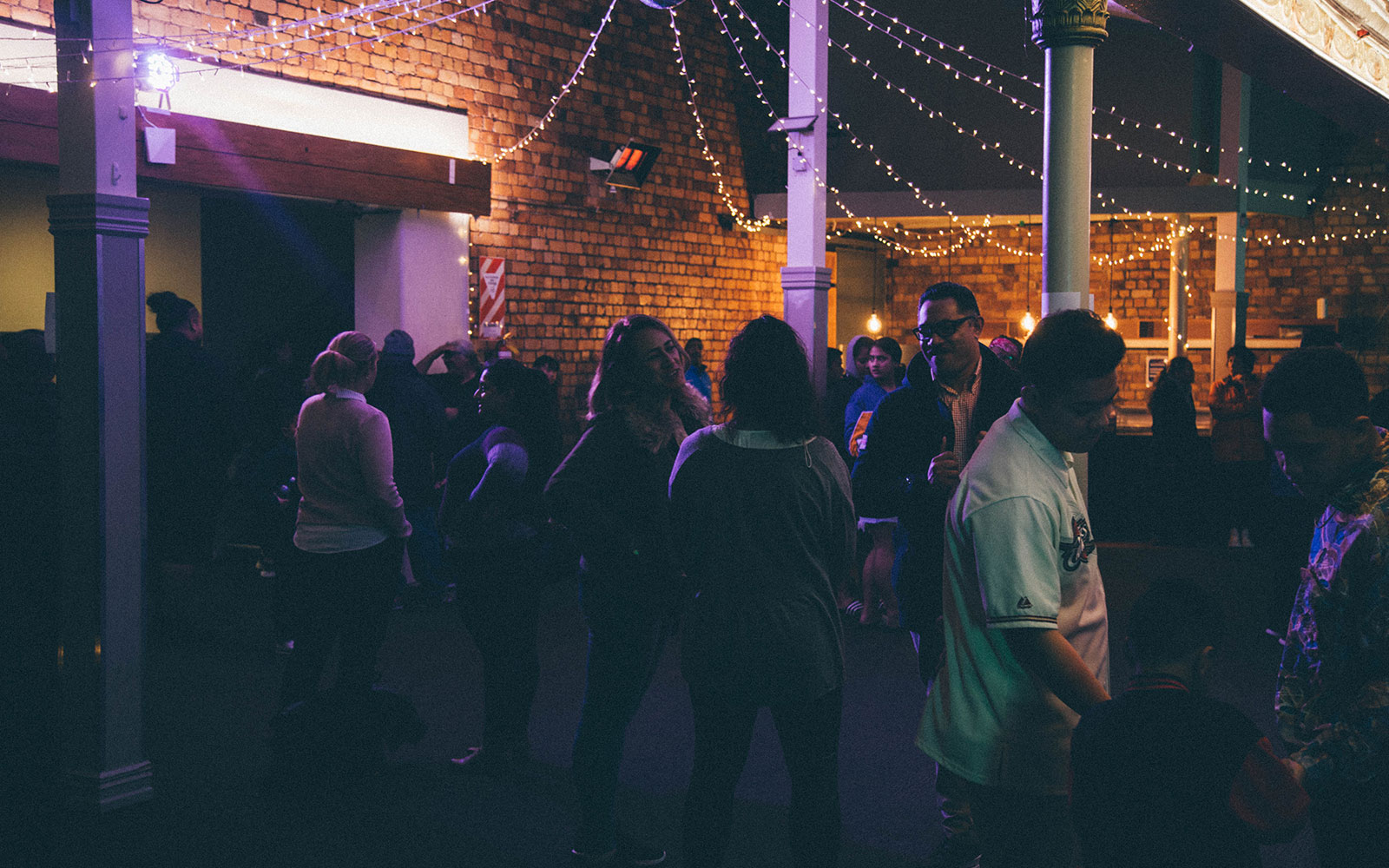 The foyer space is versatile with it's exposed brick floor-to-ceiling walls. There is a reception area and cafe/bar area making this space ideal for canape events.